15-week old Harry the Dachshund is a welcome addition to team meetings!
Name: Hannah Scally
Role: Graduate Account Executive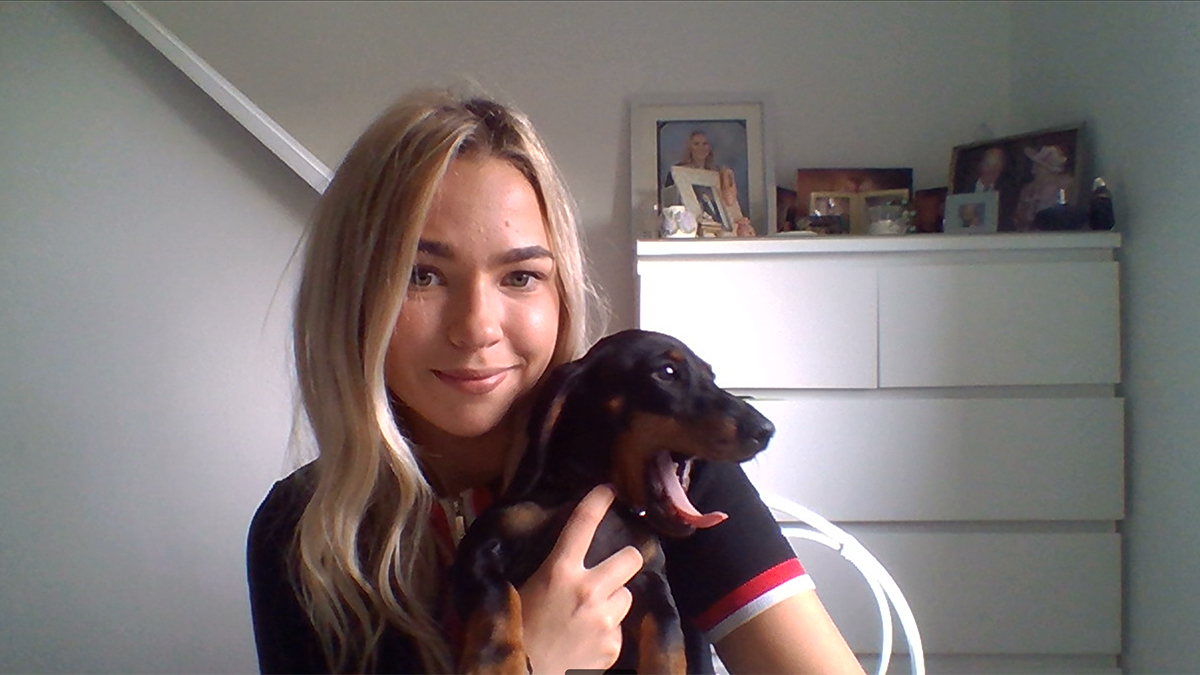 Client highlight during lockdown:
Having recently re-joined the team from furlough, I'm just getting into back into the swing of working with clients. That has not stopped me from keeping up to date with the work of my colleagues on the Clark Communications blog though — boy have they been busy.
As a student, I always found communication around issues and crisis really invigorating and so to watch the team pitch in to help with the adverse effects of the pandemic for our clients Seafood Scotland was a real learning curve for me. Building on the team's success, I'm looking forward to working on an in-depth research project with the client this autumn to help them grow markets for our Scottish seafoo
What will comms look like post Covid-19?
As businesses and employees settle in to a new way of working that can reduce operational costs, lengthy commutes and is proven now to function with efficiency, one thing is for sure — remote working is here to stay.
But how do you learn when you can't lean across someone's desk? How do you feel part of a team when you have only gotten to know someone as a tiny rectangular square on a glitchy video platform? As a new graduate with just three months under my belt before furlough, I've lived the struggle of the new recruit awkwardly making their way back into an entirely new, and entirely virtual, working environment, and let me tell you, it's hard.
Thankfully, I work with a bunch of people who literally communicate for a living and, coming from someone who's experienced it, are masters at internal communication. Internal communication, from a graduate's point of view, has always lived in the shadows of more appealing external opportunities like writing for the media or planning a stellar advertising campaign, but COVID has changed that. Without a unified office space communicating efficiently with staff, building trust, social cohesion and sharing information have become fundamentally important to the basic welfare of a business and in my opinion, those who don't take note may be seriously left behind.
Positive outcomes from lockdown:
In communications it's really all about creativity, especially when working with clients. As tedious as online yoga sessions and daily exercise allowance can be, I found that a break from the bustling city centre office was actually useful for inspiring my creativity at all levels. As an enthusiastic worker who genuinely loves what they do, I find it hard to step away from my laptop for more than a tea break and so some forced time was actually really productive. I am holding out less hope for my yoga skills though.