Heather's Lockdown Look: Glam and ready for anything
Name: Heather Peebles
Role: Senior Account Manager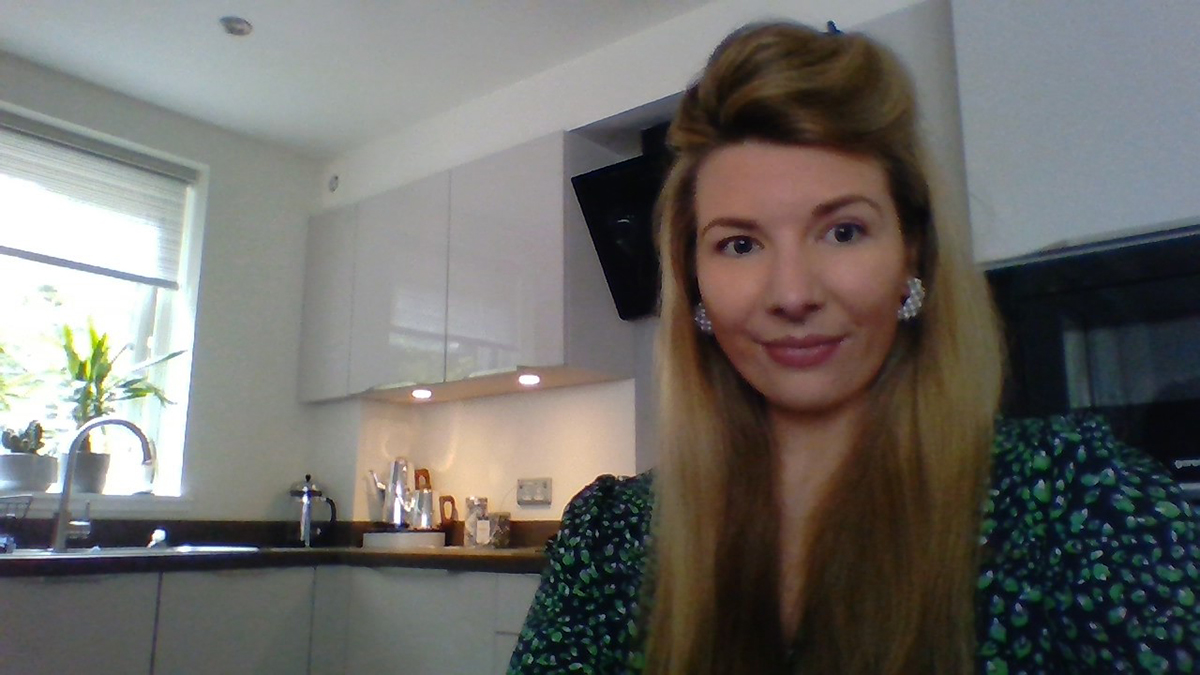 What project / client are you most looking forward to working on? One of my main clients is Seafood Scotland and a substantial chunk of my time in our pre-Covid world was dedicated to organising a range of both Scottish and international events to promote our delicious seafood bounty to the world. Overnight, our carefully constructed events strategy for 2020 had become obsolete so we've had to come up with some creative alternatives to showcase Scottish seafood to buyers and consumers. This has, of course, been predominantly through digital channels, including Zoom webinars and workshops. While these have served an invaluable purpose to weather the storm over the past few months, as professional communicators, people are at the heart of everything we do so I'm very much looking forward to finding ways of bringing people together again IRL while adhering to the ever changing Covid-19 restrictions
What will comms look like post Covid-19? The pandemic has undoubtedly been the biggest crisis to hit our generation. At the start of this year, I had anticipated that Brexit would be the most tumultuous event to rock the industry and our clients businesses and with that now very much on the horizon it will be vital to use the resilience and agility our profession has shown over the past few months, going forward.
Where PR may have once been viewed as simply a 'nice to have' for businesses during times of financial uncertainty the pandemic has derailed that narrative as comms has become central to strategic management decisions and it will be important for the industry to build upon this.
As the world dissolved into chaos, brands and businesses that 'did the right thing' were enhanced while those who didn't were exposed. Companies could no longer merely pay lip service to its purpose and ethics but had to demonstrate it through action. It will be the role of PR professionals to help clients identify their values and communicate them effectively to stakeholders in the 'new normal'.
While the pandemic showed us how interconnected we are through globalisation, it also made us realise what we can achieve without it. As the Scottish Government launches its 'love local' campaign, local communities, now more than ever before are learning to love and appreciate what's on their doorsteps and it will be important for PR people to acknowledge this as they plan client campaigns for the future.
Positive outcomes from lockdown: As communications practitioners we have always been used to adapting to change, be it creating new content for emerging social media platforms or reacting to an ever-evolving news agenda. Fortunately, adapting to full-time WFH was a relatively easy transition for us given the fact we already had our own laptops that were set up on the cloud.
Realising how remote working can produce the same outstanding results for our clients as office working has certainly been a positive from lockdown. In fact, with offices spread between Glasgow and Edinburgh, within Clark we have actually been communicating more with our colleagues who we wouldn't normally see on a day to day basis, so it's brought us all closer together. Being able to work more flexibly like this going forward will definitely help us all achieve better work/life balances but for me, office working the majority of the week will definitely be my preference for my current stage of life… even if it does mean leaving our furry #CovidCompanions and the comfort of the 'gym leggings and a nice top' lockdown wardrobe at home!